Live and Location Track Recording, Music Production, Mixing, Editing, & Mastering, Foley Artist / Sound Effects, Film, Sound Design, Audio Books, PodCasts.
Pro Tools, Reason, Superior Drummer, Great Plug-Ins, Instruments and Amps, Final Cut Pro, Logic
RME UFX, Manley Core, Millennia, UAD, RME Octamic II, Innertube Audio Mag, SE3's, Lauten 320, AT4040, Telfunkin modded condensor mics (ADK bodies), Groove Tubes Convertible, plenty of SM86, SM57, SM58, Audix, and more.
Record at my studio or at any location you would like. I can come to you.
The best rates around!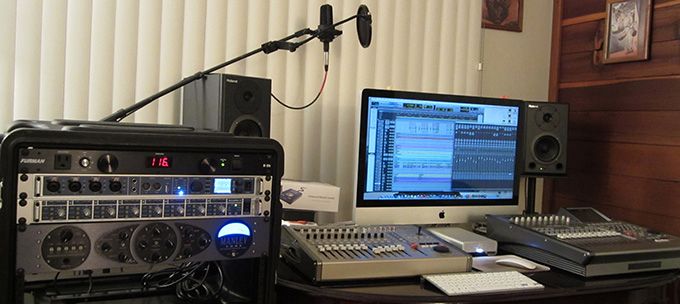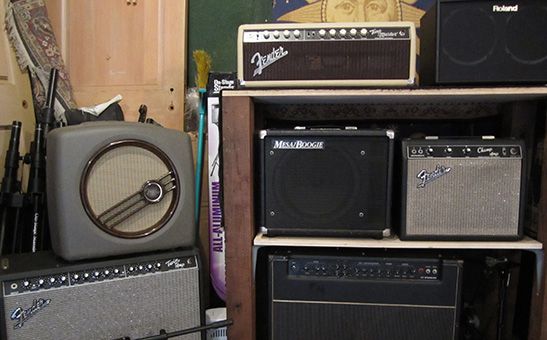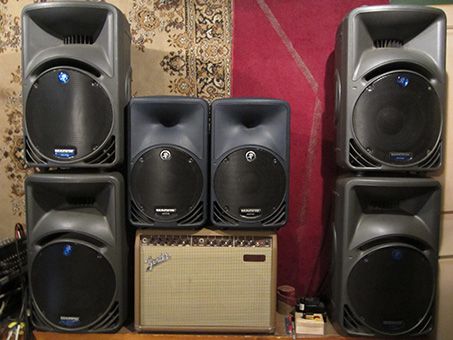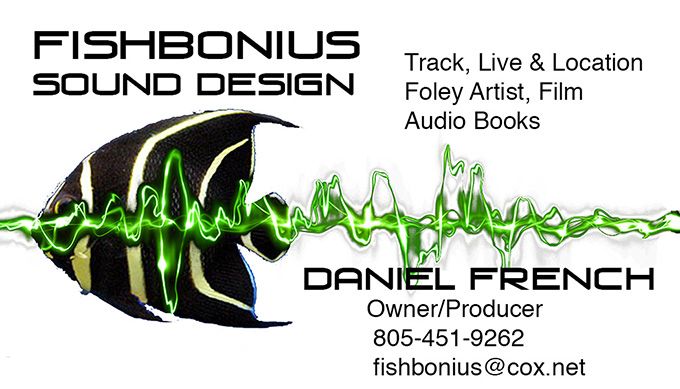 Be informed of upcoming events
Get signed and distributed with Fishbonius
Bands, Songwriters, Artists, Authors/Writers contact me to be produced, and signed with Fishbonius Sound Design. I can handle all of your Recording, Mixing, Mastering, Sync Licensing, and Distribution needs. 
Apple, iTunes, YouTube, Spotify, Amazon, Pandora, and many more. CD's, Vinyl, thumb drives